Race-Tec is a leading supplier of high-performance driveshaft CV boots for the world's most challenging power transmission applications.
Using MSc Marc non-linear Finite Element Analysis package, we offer a custom designed drive shaft cv boots to meet the requirements of motorsport, high performance super cars, and all-terrain vehicles.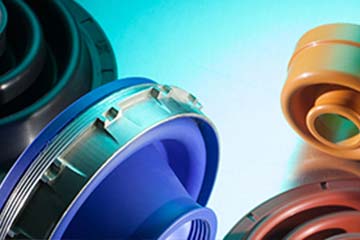 15 years of continuous development and innovation of Race-Tec driveshaft CV boots for fixed and plunging CV joints allows us to offer significant weight and packaging reductions for high performance motorsport applications which can be combined with innovative shielding against high velocity impacts for high mobility all-terrain vehicles.
This enables Race-Tec to offer an unsurpassed performance and service to cope with the most demanding applications. Race-Tec drive shaft CV boots are manufactured using special material formulations that have been developed specifically for driveshaft boots, offering:
Compatibility with latest generation trilobe greases.
Reinforced grades to improve tear and cut resistance.
Extremely high articulation angles.